LLC Formation: DIY or Hire a Service?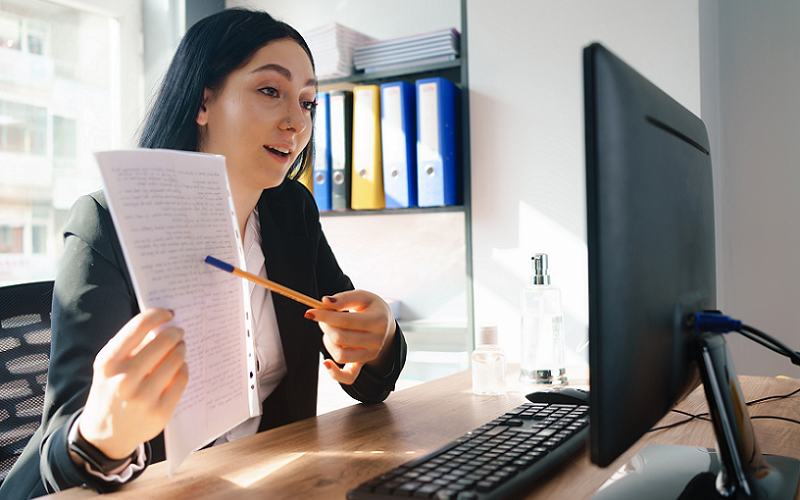 Starting a business can be as exciting as it is daunting, especially when it comes to the legalities involved. Among the first decisions you'll need to make is choosing the right business structure, and for many, a Limited Liability Company (LLC) offers the perfect balance of simplicity and protection. However, the process of forming an LLC opens up a new world of questions – should you take a hands-on approach and do-it-yourself (DIY), or should you hire a professional service to handle the details?
Understanding Limited Liability Company (LLC)
Before getting into the specifics of forming an LLC either via the DIY route or through hiring a professional service, it's crucial to understand what an LLC is and why it's a preferred business structure for many entrepreneurs.
Definition of an LLC
A Limited Liability Company, often abbreviated as LLC, is a type of business structure that combines the flexibility and simplicity of a partnership or sole proprietorship with the liability protection typically found in corporations. In essence, it allows business owners, who are also referred to as members, to keep their personal assets separate from the company's liabilities and debts. This means that if the business were to run into financial trouble, members' personal assets, like their homes or savings, would typically be protected from creditors.
Why Businesses Opt for an LLC Structure
The LLC structure offers multiple advantages for business owners. Firstly, the liability protection provides a safety net that isn't available to sole proprietorships and partnerships. Secondly, an LLC is often easier to manage than a corporation as it doesn't require a board of directors, shareholder meetings, or other managerial formalities.
Moreover, an LLC is highly flexible when it comes to taxation. By default, an LLC is considered a "pass-through entity," meaning that business profits or losses are reported on the owners' individual tax returns, avoiding the double taxation that corporations can face. However, an LLC can also choose to be taxed as a corporation if that is more beneficial.
Basic Requirements of Forming an LLC
Though the requirements for forming an LLC may vary slightly from state to state, some basic steps remain consistent. These include choosing a unique name for the business that complies with the state's LLC naming rules, appointing a registered agent for service of process, filing the Articles of Organization with the state, and creating an Operating Agreement to outline the ownership and operating procedures of the LLC [1].

The DIY Approach to LLC Formation
If you're the hands-on type and are ready to navigate the intricacies of LLC formation yourself, the DIY approach might be a fitting option. This route requires some knowledge of your state's requirements, as well as a fair amount of time and effort.
Detailed Steps for DIY LLC Formation
Forming an LLC on your own means you'll be responsible for ensuring each step in the process is correctly completed. While the requirements can vary by state, the following are generally the key stages in forming an LLC.
Choosing Your State of Formation
Your first step is to decide where to form your LLC. This is usually the state where your business is located or where you plan to conduct most of your business activities.
Naming Your LLC
Next, you need to choose a unique name for your LLC that complies with your state's naming regulations. This often involves conducting a name search to ensure your chosen name is not already in use.
Selecting a Registered Agent
All LLCs are required to have a registered agent — a person or business entity authorized to receive legal documents on the LLC's behalf. This could be you, another member of the LLC, or a professional registered agent service.
Filing Articles of Organization
This step involves filing a document with your state's Secretary of State office (or a similar state agency) that officially forms your LLC. The document, typically called the Articles of Organization, includes information like your LLC's name, its purpose, and the name and address of your registered agent [2].
Creating an LLC Operating Agreement
While not always required by the state, an operating agreement is crucial as it outlines the ownership and operating rules of your LLC. It covers aspects like member roles, how profits and losses will be distributed, and what happens if a member wants to leave the business.
Obtaining an Employer Identification Number (EIN)
Lastly, you'll need to obtain an EIN from the IRS. This is essentially your business's social security number and is needed for tax purposes and to open a business bank account.
Advantages of the DIY Approach
Opting for the DIY approach to forming your LLC can offer a few notable advantages. Let's discuss two of the key benefits.
Cost Saving: One of the main reasons business owners choose the DIY route is to save on formation costs. By handling the process yourself, you can avoid paying service fees to a professional LLC formation service.
Learning Experience: Another advantage is the knowledge you gain. Navigating the formation process can provide a deep understanding of the ins and outs of your business's legal structure, which can be beneficial as your business grows.
Drawbacks of the DIY Approach
Despite its advantages, the DIY approach does come with potential drawbacks that you should consider.
Time-Consuming Process
One of the major downsides to DIY LLC formation is the time it takes. Learning about the process, gathering the necessary information, and completing all the steps can consume a substantial amount of time, which may be better spent on other aspects of your business.
Risk of Errors
With DIY formation, there's also the risk of making mistakes—such as missing a necessary form or misunderstanding a legal requirement—that could lead to problems down the line.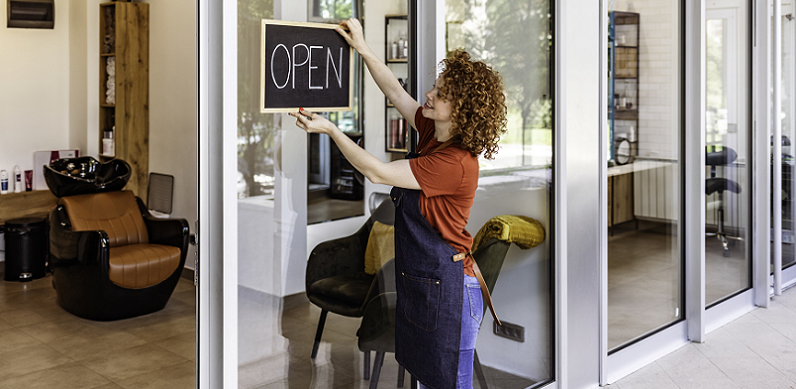 Hiring a Professional Service for LLC Formation
If the idea of navigating the LLC formation process on your own seems daunting, you might consider hiring a professional service. These companies specialize in business formations, and their expertise can smooth out the process, ensuring all your bases are covered.
How a Professional Service Works
A professional LLC formation service takes on the responsibility of setting up your LLC according to the state's regulations. After you provide them with the necessary information about your business, they handle the rest—from conducting the name search, preparing and filing the Articles of Organization, to providing a template for your Operating Agreement. Some services also offer additional support like obtaining an EIN from the IRS, setting up a registered agent service, and offering ongoing compliance services [3].
Types of Services Offered by LLC Formation Companies
LLC formation companies usually offer various services tailored to meet different business needs. Here are some of the most common services they provide.
Filing Articles of Organization
This is the basic service provided by every LLC formation company. They prepare and file the Articles of Organization with the appropriate state agency to legally form your LLC.
Obtaining an EIN
Many services can also obtain your Employer Identification Number from the IRS. This number is necessary for tax filing purposes and to open a business bank account.
Registered Agent Services
Some LLC formation companies offer registered agent services. They receive all the official papers and legal documents on your behalf, ensuring you never miss an important notice.
Compliance Services
Certain companies also provide ongoing compliance services, such as annual report filing and alerting you to any legal requirements or deadlines to keep your LLC in good standing.
Advantages of Hiring a Professional Service
Opting for a professional service to form your LLC comes with several notable benefits [4].
Time Saving
One of the most significant advantages of hiring a professional service is the time it saves. Instead of learning about and navigating through the process yourself, the service handles everything, freeing you up to focus on other crucial aspects of launching your business.
Expert Guidance and Legal Advice
Professional services have extensive experience with the formation process and are knowledgeable about the state-specific requirements. Their expertise can help ensure the process goes smoothly and is done correctly, giving you peace of mind.
Peace of Mind
Knowing that your LLC formation is in the hands of professionals can provide a level of comfort and confidence, especially if you're new to starting a business.
Drawbacks of Hiring a Professional Service
Despite the benefits, there are a few potential drawbacks to consider when hiring a professional LLC formation service:
Cost Implication
Hiring a professional service can be more expensive than the DIY route. You'll need to pay for the service's fees in addition to the state's filing fees.
Potential Lack of Control
When you hire a service, you're putting a crucial aspect of your business formation in the hands of another company. While these companies are professionals, some business owners may feel uncomfortable not having direct control over the process.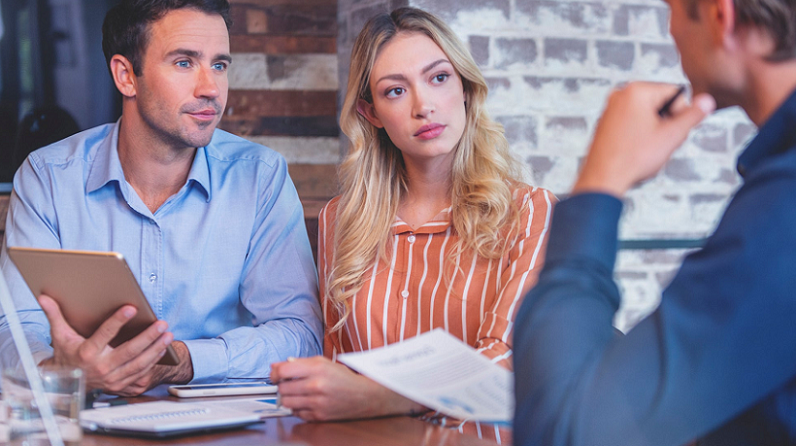 LLC Formation: Comparing DIY Vs. Hiring a Service
Having delved into the intricacies of both DIY and professional service routes to LLC formation, it's time to make a direct comparison. Each approach has its unique strengths and potential pitfalls.
Cost
One of the most significant considerations for many entrepreneurs when starting a business is the cost.
If you choose to go the DIY route, your primary expenses will be the state filing fees, which vary by state but are generally a few hundred dollars. However, keep in mind that this option might require a significant investment of your time, which also has value.
On the other hand, hiring a professional service will involve additional fees on top of the state filing fees. These can range from around $50 to several hundred dollars, depending on the service package you choose.
Time Investment
Time is another vital factor to consider. Forming an LLC on your own can be time-consuming, particularly if you're not familiar with the process. You'll need to spend time learning about your state's requirements, preparing the necessary paperwork, and following up on your filing.
A professional service, meanwhile, handles these tasks for you, saving you significant time. However, keep in mind that even professional services might require a few days to a few weeks to complete the process, depending on the state's processing times [5].
Ease and Convenience
When it comes to ease and convenience, a professional service generally has the upper hand. With these services, you provide the necessary information, and they take care of the rest. You won't need to spend time learning about the legalities of forming an LLC or worry about missing a critical step in the process.
In contrast, the DIY approach requires more effort on your part, from understanding your state's LLC formation requirements to ensuring all paperwork is correctly completed and submitted.
Peace of Mind
Finally, consider the peace of mind factor. If you're confident in your ability to correctly navigate the LLC formation process, the DIY approach may give you peace of mind knowing that you've handled everything yourself.
However, if the thought of dealing with legal paperwork and state-specific requirements feels overwhelming, hiring a professional service can provide reassurance. You can rest easy knowing that experienced professionals are handling your LLC formation, significantly reducing the risk of mistakes.
Key Considerations in Making Your LLC Formation Decision
When it comes to forming an LLC, there's no one-size-fits-all answer as to whether you should opt for the DIY approach or hire a professional service. Your unique circumstances, business needs, and personal preferences all play a role in this decision.
Your Comfort Level with Legal Paperwork
If you're comfortable navigating legal terminology and have a clear understanding of your state's business laws, forming your LLC may be a feasible task. On the other hand, if legal jargon and paperwork give you a headache, you may find the convenience of a professional service to be worth the additional cost.
Time Availability
Consider your current schedule and workload. If you're juggling multiple tasks, such as launching a new product or meeting with potential investors, the time required to learn about and form an LLC may be better spent elsewhere. A professional service could take this task off your plate, allowing you to focus on other aspects of growing your business.
Budget Constraints
Budget is an undeniable factor in this decision. While hiring a professional service does add an extra expense, it's important to weigh this cost against the potential time and effort saved and the peace of mind gained. If your budget allows for it, a professional service may be a worthy investment.
The Complexity of Your Business
Lastly, consider the complexity of your business. If your business structure is straightforward – for example, you're the sole owner – the DIY approach might be manageable. However, if your business involves multiple owners, different classes of membership, or investors, navigating the formation process could become complex, and a professional service could be beneficial.
References

[1] Should You Use An LLC Formation Service, Hire an Attorney Or Do It Yourself?
[2] Do I Need a Lawyer To Start an LLC?
[3] Using an LLC Filing Service vs. Doing It Yourself
[4] How to Start an LLC in 6 Easy Steps
[5] DIY LLC: Everything You Need to Know